What, Why
Whether I'm creating with musical notes, sound or words, for me it's about emotional flow – that rare ebb and flood of narrative and sonority that can raise the hair on your arms. I aim to keep chasing those goosebumps through concert music, lyrics and librettos, and media collaborations.
Back When
I grew up in the mountains of northern New Mexico surrounded by natural beauty and music. Early experiences with Orff, piano, cello, and children's choir put music at my core. I split my initial studies between life sciences and composing and made my way in science com­mu­ni­cations – with a much-enjoyed side gig in ballroom dance – before returning home to music. I studied composition (MM) with Elinor Armer at the San Francisco Conservatory of Music and media composing (PSD) in SFCM's department of Technology and Applied Composition.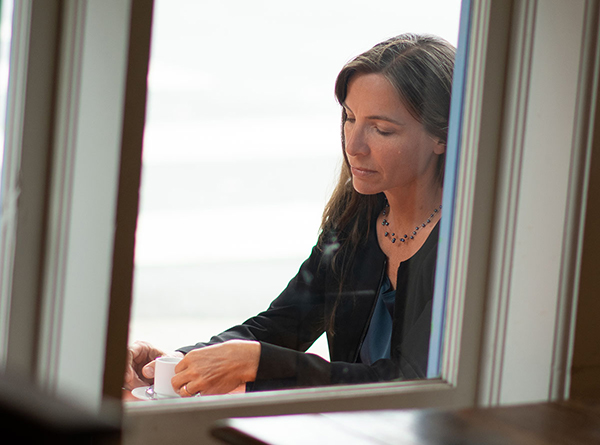 Photo: Matheus Coura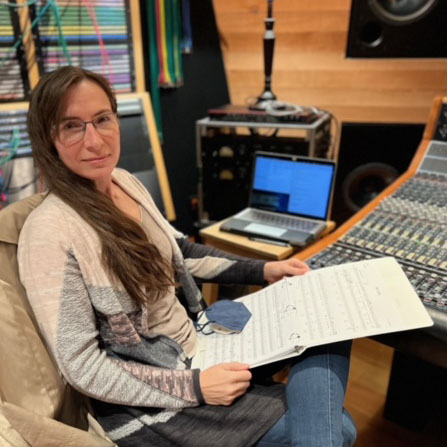 Photo: Amelie-Anna Hinman
Today
I feel very fortunate to split my time between composing and teaching courses in music technology at the San Francisco Conservatory of Music. I've been honored to receive a commission from the SFCM Clarinet Ensemble and Helia Music Collective, second prize in the 2019 SF Conservatory Biennial Art Song Composition Competition, and third prize in the 2018 SF Conservatory Biennial Choral Composition Competition. I am a member of ASCAP and NACUSAsf.